Honeywell, a global technology company, has announced the establishment of an innovative Air Mobility Lab dedicated to drone testing in Madurai, India. This advanced facility aims to propel the development and integration of drone technology, facilitating the safe and efficient operation of unmanned aerial vehicles (UAVs) in various industries.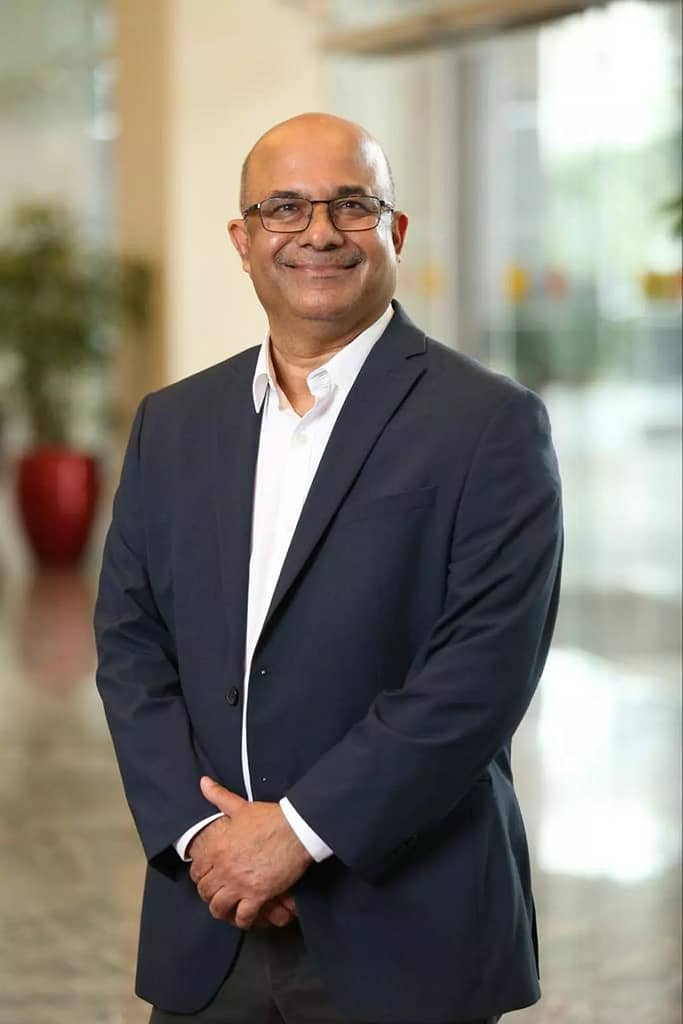 The Air Mobility Lab, equipped with cutting-edge infrastructure and resources, will serve as a center for research, development, and testing of drones. Honeywell's investment in this state-of-the-art facility underscores its commitment to advancing the field of aerial mobility and addressing the challenges associated with drone integration.
The launch of the Advanced Air Mobility Lab is a significant milestone for Honeywell and for the drone industry in India," said Niranjan Kalyandurg, Vice President, Aero India Leader, Honeywell Technology Solutions. "The lab will help us to develop and certify drones for a variety of applications, and it will also help us to work with local partners to develop new drone technologies

Niranjan Kalyandurg- Vice President Aero India Leader
The lab's strategic location in Madurai is significant, as the city has emerged as a burgeoning hub for technology and innovation. With its favorable geographical features and supportive ecosystem, Madurai provides an ideal environment for Honeywell to conduct comprehensive drone testing and collaborate with industry partners and academic institutions.
The facility will focus on enhancing drone capabilities, including flight performance, payload capacity, endurance, and safety. Honeywell's team of experts will work on developing advanced technologies and systems that can enable drones to operate seamlessly in various scenarios, such as urban environments, disaster response, and precision agriculture.
Furthermore, the Air Mobility Lab will facilitate the testing of beyond visual line of sight (BVLOS) operations, a crucial aspect of enabling the widespread use of drones for commercial purposes. By creating a controlled environment for BVLOS testing, Honeywell aims to validate the reliability and safety of autonomous drone operations, which could have far-reaching implications across industries.
Honeywell's commitment to innovation and safety aligns with the growing demand for reliable and efficient drone solutions in India. The advent of drone technology has opened up new possibilities in sectors such as logistics, e-commerce, agriculture, and infrastructure inspection. The establishment of the Air Mobility Lab demonstrates Honeywell's determination to address the evolving needs of these industries and contribute to the growth of India's drone ecosystem.
Collaboration will be a key element of the Air Mobility Lab's operations. Honeywell intends to partner with regulatory authorities, research institutions, and drone manufacturers to foster an environment of shared knowledge and expertise. This collaborative approach will help accelerate the development of industry standards, regulations, and best practices for drone operations, ultimately ensuring the safe integration of drones into India's airspace.
Honeywell's Air Mobility Lab marks a significant milestone in the advancement of drone technology in India. The facility's cutting-edge capabilities, combined with the company's expertise in aerospace and automation, position it as a catalyst for innovation and progress in the field of unmanned aerial vehicles.
As the drone industry continues to evolve rapidly, Honeywell's commitment to driving technological advancements and operational excellence will play a crucial role in shaping the future of aerial mobility. The Air Mobility Lab in Madurai is poised to become a vital hub for drone research and development, enabling India to harness the full potential of drone technology and revolutionize various sectors in the process.