In the wake of fresh violence that erupted in Manipur's Kakching District, leaving villagers from Sugnu and Serou stranded and vulnerable, the security forces stepped in to protect and evacuate them to safety. The clashes resulted in injuries and significant damage to both private and public property, amplifying the urgency of the situation. This latest outbreak of violence follows the 'tribal solidarity march' that took place on May 3, further exacerbating the tensions in the region.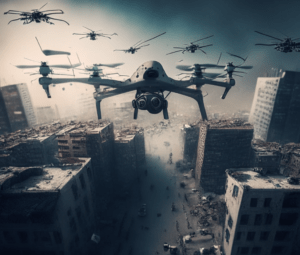 In a coordinated effort involving the Army, Assam Rifles, police, state administration, and civil society organizations, a major evacuation drive was initiated. The primary objective was to transport the villagers from the Kuki tribe and Meitei community to secure locations away from the conflict zone. Approximately 2,000 villagers from the Meitei community in Serou were safely moved to the Pangaltabi Relief Camp, while another 328 villagers from the Kuki tribe in Sugnu found refuge in Sajik Tampak.
To ensure a smooth and incident-free evacuation, both defense and private vehicles were deployed under the protection of the Assam Rifles. Unmanned aerial vehicles (UAVs), commonly known as drones, provided crucial aerial cover during the operation. This aerial support allowed for enhanced surveillance and situational awareness. In addition, Mine Protected Vehicles and area domination patrols were strategically positioned on the ground to maintain a secure environment throughout the evacuation process.
The safety and well-being of the evacuees remained a top priority, with service doctors providing essential medical aid to those in need. The combined efforts of the security forces, utilizing advanced technologies such as drones, helped facilitate a successful evacuation operation, safeguarding the lives of the villagers affected by the ongoing violence in Manipur's Kakching District.